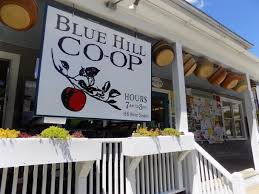 FARMERS FOR AMERICA NATIONAL PREMIERE
10.26 & 10.27 | INDIANAPOLIS, IN
Farmers for America National Premiere:
Indianapolis, IN | 10.26 & 10.27
WHEN: OCT. 26th & OCT. 27th
WHERE: INDIANAPOLIS CITY MARKET | 222 E Market St, Indianapolis, IN 46204
SCHEDULE
6PM Food available from select City Market merchants, including the All-Indiana Craft Beer Bar

7PM Premiere of Farmers For America*

820PM Panel discussion featuring local farmers
* The screening has been moved indoors. It's at the same location, with the same great local Indiana food and beer- it will just be inside. See you there!
NOTE: TICKETS FOR 10/26 ARE SOLD OUT
OUR PANELISTS
Oct. 26
Liz and Nate Brownlee are the founders of the Indiana Young Farmers Coalition and the proud owners of Nightfall Farm in Crothersville, IN, where they raise animals on grass, and sell through a Community Supported Agriculture (CSA) and Farmers Markets.
Matthew Keener and Amber Espey are partners at Keener Farms in Dayton, OH where they've transformed family acreage into a thriving farm that is selling food to local restaurants and colleges, part of a local food economy. They are featured in Farmers for America.
Matthew Eddy is a master teacher, ag instructor and FFA advisor at Southeast Polk High School near Des Moines. He serves on the national FFA Board, and is considered a leader in ag education across Iowa.
Graham Meriwether, the director of Farmers For America, will be moderating the discussion.
Oct. 27
Kenneth Georgia is an inspiring FFA Ag Ed instructor from Attala County, MS who makes sure his students put the FFA creed into action, and links them with local farmers. He is featured in Farmers For America.
Mike Lewis is a founder of the Growing Warriors organization that helps veterans in agriculture, and is a pioneering hemp farmer from Richmond, KY. He has lobbied Congress on hemp policy and is featured in Farmers for America
Cindy Chastain is a retired Army colonel who served in Afghanistan, an Indiana farmer and the head of the state's Farmer Veteran Coalition. Head of the National AgrAbility Project, Breaking New Ground Resource Center, Purdue University.
Steven Brockshus is a fifth-generation Iowa dairy farmer and former FFA national officer elected to serve more than 600,000 FFA members in 2013. He is the founder and CEO of TERVA, an organization to aid farmland professionals.
Graham Meriwether, the director of Farmers For America, will be moderating the discussion.
See you there!